It's Monday morning and I'm packing my suitcase. I'm heading off to America tomorrow to spend time with my family in Iowa. You can be sure I have my warmest sweaters, scarves and mittens thrown in the mix somewhere. The entire mid-west is under a blanket of snow – a concept I'm come to forget living in Ireland. I'm eager to spend some time outdoors going sledding and chasing our dogs around in the backyard.
If you remember my post from last summer, you know I am always well prepared for long hours of traveling. I never leave home without copious amounts of food and snacks. I think these muffins will make a nice addition to the other homemade in-flight munchies I have packed.
Ever since I started making homemade almond milk, I've found myself with an overload of almond pulp. With a bunch of almond pulp and frozen berries in hand, it seemed like the perfect excuse to make muffins. The brilliant thing about this recipe is it works well even without the almond pulp – just replace it with one cup of any flour of your choosing.
These muffins are not monster big or heavy like the American version. They are quite small, very light and filled with a wonderful berry flavor. They totally melt in your mouth! I like that they are not overly sweet, so you could have them for breakfast as well as a snack.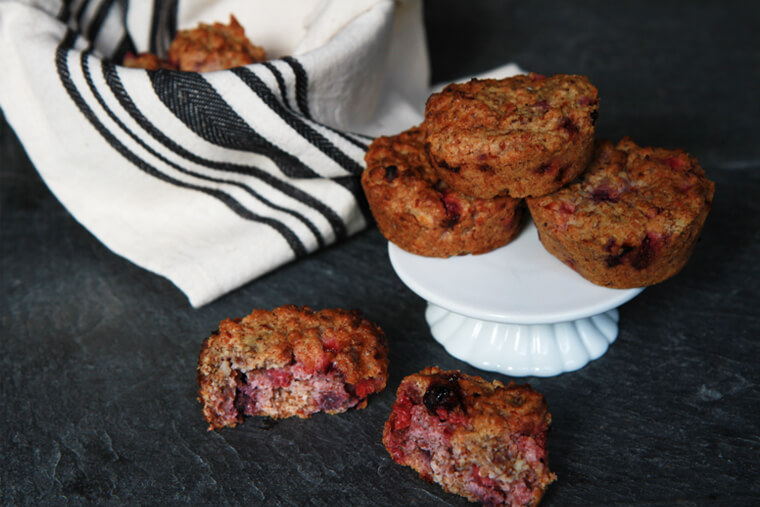 Whole Wheat Berry Muffins
Vegan
Makes 12 muffins
Ingredients:
1 cup wheat flour
1 cup almond pulp*
1/2 tsp. baking soda
1/4 tsp. baking powder
1 tsp. salt
1/3 cup maple syrup
3 Tbsp. flax seed + ¼ cup water
½ cup almond milk
¼ cup olive oil
zest of 1/2 an orange
1 cup frozen berries
Directions:
Preheat the oven to 350°F (176°c). Grease a muffin tin thoroughly or if you prefer, line with muffin cups.
In a large bowl mix the flour, almond pulp, baking soda, baking powder and salt.
Whisk together the maple syrup, flax mixture, almond milk, olive oil and zest until they are combined well. Add them to the dry ingredients. Use a rubber spatula to fold the ingredients until the batter is almost fully combined. Add the frozen berries, careful to not break up the berries too much.
Fill the muffin tins 3/4 full and bake until the muffins are browned and a knife goes through cleanly, about 25 to 35 minutes.
*if not using almond pulp, replace with 1 cup of chosen flour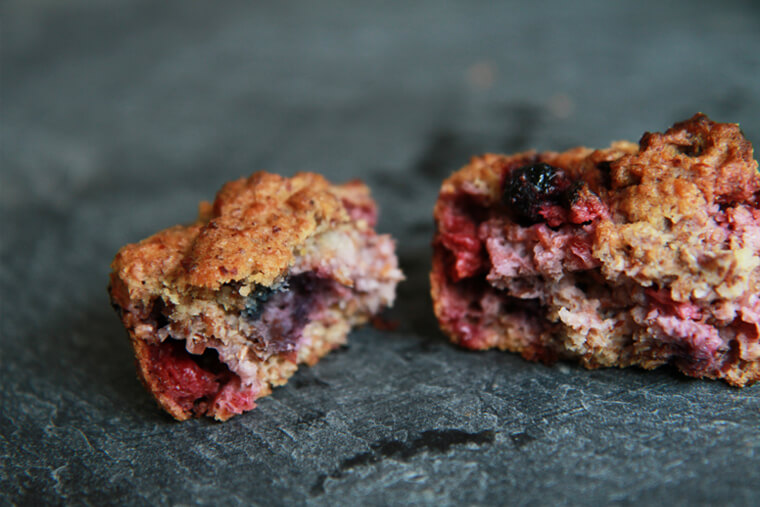 I will continue to post on the blog while I'm away. In the meantime, connect with me through twitter, facebook, pinterest, instagram and my newsletter! Hope you all have a lovely week!