A great trip lingers with you long after you return home. A successful holiday is one where memories are unpacked long after the suitcase is emptied and the laundry is done. It's been more than a few weeks since I came back from New York City and I'm starting to realize that my trip reorganized a few things in my life while I was away: I've got a travel bug to foster and a whole new set of cravings to grapple with.
The city has instilled in me more purpose and inspiration in the every day, which are ultimately great things. NYC is where trends are set, tastemakers abound, and culture flourishes. I find inspiration comes from noticing what's around…the sites, sounds and even smells. From the graffiti on the street to wandering local markets –  it's a wake up call for my senses. I take this newly refreshed outlook with me to the kitchen and other areas of my life in the hopes I can inspire others to lead full, happy lives.
Since my return to Ireland, my imagination whirls over gems of stories of the NYC food world. I ate pretty amazingly on this trip. We tried the brand new raw eatery of Gingersnap's Organic, had fresh baked treats from Life Thyme Natural Market, had a picnic salad in Central Park courtesy of Whole Foods, ate exotic cuisine (Thai, Japanese, Pakistani), purshaced a quinoa falafel while browsing Smorgasburg Flea Food Market in Brooklyn, drank a delicious smoothie on the boardwalk from Rippers and devoured a homemade meal while sipping on cocktails on my sister's rooftop oasis. In sum: we ate great food.
One of my favorite things to do at this time of year to find inspiration is to visit the local farmer's markets – especially the ones that are so abundant in New York City. From the rows of fresh fruit and produce to bundles of cut flowers, it's as much a treat just to visit as the fresh produce I take home with me is to eat. My last day in New York was spent with my sister wandering the Union Square Greenmarket. Hundreds of regional farmers, fishermen, and bakers descend upon Union Square to sell their products. The atmosphere on a market day is electric with bustling crowds and farmed culinary treasures as far as the eye can see. After a thorough perusal of the goods up for sale, I settled on the ripest mango, fresh berries, limes and the most beautiful flower arrangement.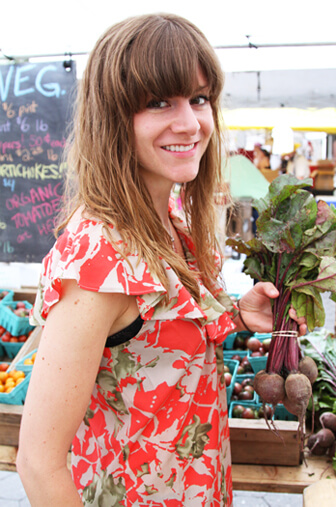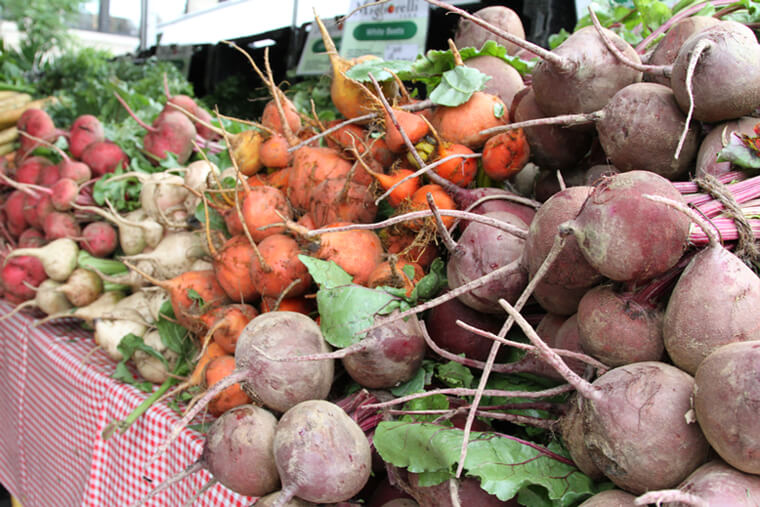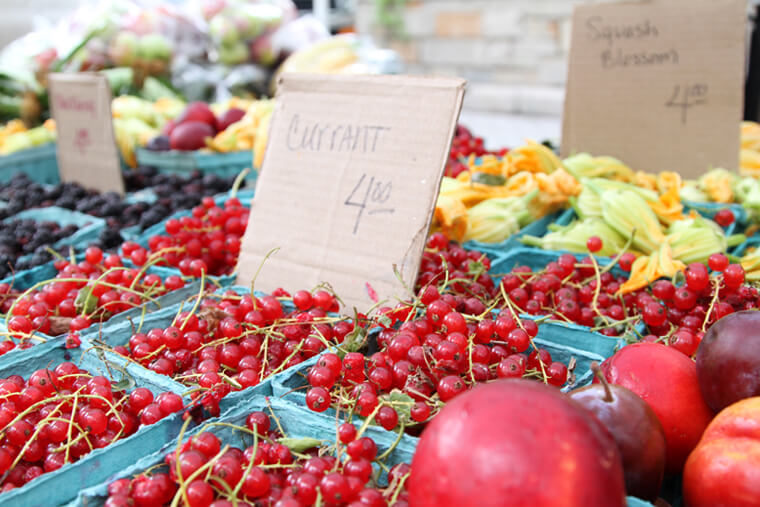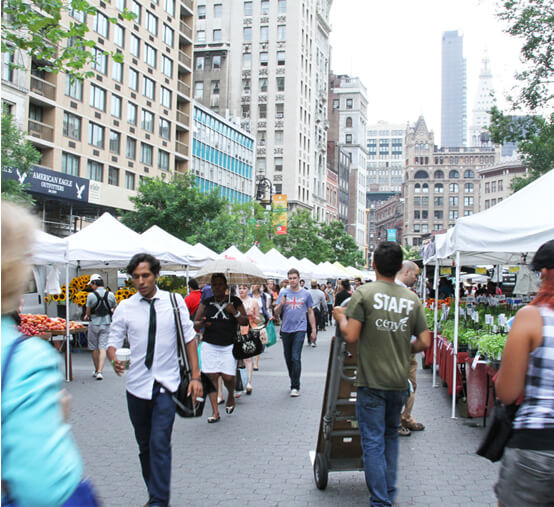 Those memories have been just the reason why I've been spending so much time in my kitchen trying to recreate some of my culinary experiences. One of my favorite things I tried while on my travels were the Nori Rolls from Gingersnap's Organic in the East Village. My sister and I popped in for a quick lunch and quite enjoyed the nori rolls, which were light but definitely flavorful and actually very reminiscent of veggie sushi. The dish features avocado, bell pepper, and sprouts, all tucked inside "rice" made from finely chopped cauliflower. Soy, pickled ginger, and wasabi stand guard to add additional flavor. I've attempted making this dish at home since returning from NYC. Though my version was almost nearly as delicious, my rolling skills could use some practice. It is a very simple recipe if you can master the art of rolling the nori. Why not give it a go the next time you're in the mood for a raw meal?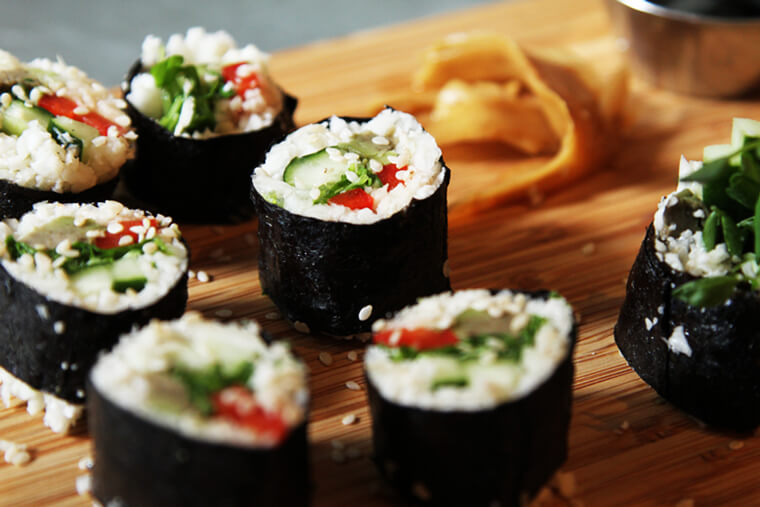 Raw Cauliflower "Sushi Rice" 
Makes approx. 3 cups
Ingredients:
1 head of cauliflower
1 tsp. minced ginger
1 clove garlic
1 tsp. nama shoyu, or to taste
Pinch sea salt
a little squeeze of lemon juice
Directions:
Place all of the ingredients in a food processor and pulse until the cauliflower is ground up small. Be careful not to over-process, stop when it looks like rice.
Nori Rolls
Makes two large rolls which can be cut into 8 pieces each
Ingredients:
1 bamboo sushi mat
2 nori sheets (if you want to keep it 100% raw make sure you get un-toasted)
2 cups cauliflower "rice"
1/2 large avocado or 1 small, sliced length ways
choice of vegetables, finely sliced and/or grated (I used sliced carrot, cucumber and grated beetroot)
sprouts of choice
sesame seeds for garnishing (optional)
low sodium gluten-free tamari or nam shoyu sauce, to serve (optional)
Directions:
Prepare your work station with all ingredients ready to go into the nori rolls.
Lie the nori sheet on your bamboo mat, with the smoother side face down and spread 1 cup of "rice" evenly over a section of it.
Press the rice down firmly and top with veggies, avocado and sprouts in layers down the center.
Take the side of the mat closest to you with only the small bit of seaweed exposed and gently roll over the mound of filling, squeezing lightly. Then continue to roll up tightly until you meet the other edge of the nori. Wet a thin strip at the far end to seal the roll together.
Take a sharp knife with a serrated blade and carefully slice the roll into 8 pieces. Sprinkle with sesame seeds and enjoy with tamari or shoyu dipping sauce.